HEP - Hungarian Localization for Microsoft Dynamics 365 Business Central/NAV​
All you need to know about the Hungarian localization of NAV/BC
Microsoft Dynamics 365 Business Central and NAV are available in an ever-growing 66 countries. That means that the ERP system has a localization for these companies, which includes all the country-specific processes and settings essential for legal operation.
However, only 24 countries have the official Microsoft-developed localization. In other countries, the most experienced Microsoft partner companies provide their solution. Since Microsoft doesn't have it covered, MultSoft Ltd. has created an add-on for Business Central and NAV that can assure that your ERP will always meet the local law requirements. We call it HEP, which stands for Hungarian Extension Package.
HEP - Hungarian Extension Package
HEP (stands for Hungarian Extension Package) is an add-on for Microsoft Dynamics 365 Business Central and NAV. It is developed by MultiSoft Ltd, and available on the Microsoft Appsource. During development, we have paid attention to providing our application with features that reduce the administrative burden and make the necessary information more easily available, in addition to the mandatory legal elements.
These functions are available in two packages: as part of the Standard package, you can access all mandatory functions and some convenience functions, and as part of the Advanced package, you can add additional convenience functions to your system, such as the Electronic Trade and Transport Control System or the Hungarian National Bank exchange rate loader.
Standard package - Main functionality
Functions related to BANK TRANSACTIONS
A default bank account can be selected for each currency
Bank account average exchange rate valuation
Electronic bank SEPA credit transfer
Functions related to VAT MANAGEMENT
The date when VAT must appear on VAT statement can be different from Posting or Document date.
Setup of VAT Return periods
Posting Sales, Purchase and Service transactions with VAT Date
Preparing VAT Statement
Calculating and posting VAT
Reconciling VAT and GL Entries
Setup VAT Report boxes
Export VAT Statement in XML
Functions related to ONLINE INVOICES
In case of invoices are to be reported based on the legal requirement, an xml message describing the invoice is prepared immediately and stored permanently in the Online Invoice Entry table.
Automatically sends xml messages to the Tax Administration's server
It retrieves the status of the invoices in case the result of the content control not yet received from the Tax Administration with the same periodicity
The invoices rejected based on content or technical-related issues are listed
Invoice resending function
Create missing online invoice entries function
Functions related to RECEIVABLES AND PAYABLES
Payment method-dependent rounding rules
Settle receivables and payables amounts for a contact (the same company registered as customer and vendor in the system) using a legal procedure called compensation
Customer and Vendor balance reconciliation
Display VAT amount in LCY on purchase documents
Use a customized address format for your Country/Region code
To see the full list of functions, download HEP documentation.
Advanced PAYMENT AND INVOICE
Book advance payment invoices
Advance payment is able to be added to a sales order
Advance payment balance populated on Customer Card
Correct Advance payments
Related documents are stored in the system and are able to be printed anytime
Create an Advance Payment Letter
To see the full list of functions, download HEP documentation.
Support correct Intrastat reporting from the system.
Intrastat data control when posting Purchase, Sales and Transfer documents
Transfer of Intrastat information from Item card to Intrastat journal
Report INTRASTAT data in supplementary units of measure
Calculate Amount and Statistic value in INTRASTAT journal
Exclude sales/purchase goods transactions marked with EU-3 Party Trade flag from Intrastat
Correcting mistaken transactions and "Get entries" batch job
Intrastat transaction information in Sales, Purchase and Transfer Logical designs
To see the full list of functions, download HEP documentation.
Packaging materials recording for items to declare package tax to the authorities
Inventory counting document
Print non-posted and posted documents that fit the legal requirements for inventory operations such as: write down, reclassification and revaluation
Track changes of fixed asset (FA) location or responsible employee
FA Extended Posting Group facilitates to book various disposal type fixed assets movements to the proper G/L accounts according to the Hungarian accounting rules
FA Physical Inventory List report to reconcile the physical state of Fixed Assets and book value in order to prepare financial statements
Various reports to support fixed asset management
To see the full list of functions, download HEP documentation.
For the full feature list of our localization, please contact us at sales@multisoft.hu, or fill out the form below.
Detailed documentation for our localization. Learn about all the features HEP can provide you!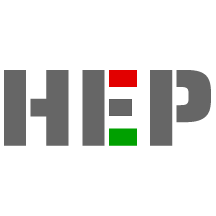 HEP never stops improving...
The HEP Hungarian-language Dynamics NAV / BC localization is available in the Microsoft AppSource. Since then, we have helped a number of companies by ensuring ongoing legal compliance to give them the protection they need in the event of an audit.

In addition to the mandatory elements, we have also built in features to make administration easier. In addition to regulatory compliance, we continue to expand the scope of these features to ensure a continuous, seamless customer experience.
New features:
Bug fixes:

Fixes for BC22 validation
Fixed QtyPhysInventory validation
Fixed copy company info
New features:

Cust Balance report output options added from over BC200
New v5 Sales Reports
Incoming document improvements
ITranslations for incoming document improvements
New events for E-Inv

Bug fixes:

Correction invoice ENU caption fixes
Corrective invoice pages cleansing
Corrective invoice translation
License service URL change
VAT Reg. No. Subscribers ishandled fix to correct VAT No. validation
Intrastat Net Weight, Quantity fix
Code10 to Code 20 on T82,T313
Language code and currency logic fix
Fixed QtyPhysInventory validation
Corrective invoice posting fix
A bunch of obsolete warnings is eliminated
Filling new fields on incoming docs
Fixed Adjust Exchange Rates obsolete warnings
#2501  Package Tax Calculation filter fix
HEP Doc. Date Subscribers noseries fixes
HEP Doc. Date Subscribers noseries.get fixes
HEP corr bank name, branch translation fix
Fixed Petty Cash – Journal and Suggest ESPL Decl. Lines obsolete warnings
E-számla küldése módosított adószámmal
r42014004 Amounts formatting fix
Platform specific SetAutoFormat fix
HEP Corr invoice xml fix
Fix for lcy totals (removed from version 180)
Refactored workitem 2505 (Purchase Order/Invoice Összegek FT-ban)
Add missing translations
Fixed EPR functionality and translation
Fixed menusuite translation
New features:

Cust Balance report output options added from over BC200
New v5 Sales Reports
Incoming document improvements
ITranslations for incoming document improvements
New events for E-Inv
HEP posted assembly order extensions
Added fields 42014097-42014099 to Purchase Line
2505 Purchase Order/Invoice totals
Vendor Bank Account dropdown extension
Bank Branch No. to Vendor Bank Acc list
HEP vendor balance to date report extension
Initial version of EPR functionality

Bug fixes:

EPR fixes
Restored missing translations
If you need more information