Performance-enhancing interactive business analytics
Power BI is a business analytics solution created by Microsoft that allows data from your company's IT system to be analyzed spectacularly.
The software is simple to operate:
The data you want to analyze is displayed on dashboards which can be individual, areal data, as well as aggregated information that covers multiple areas of your business. We are able to visually inspect the indicated numerical elements and indicators (KPIs) on spectacular graphs, charts and diagrams, so we can process the obtained results easily and quickly.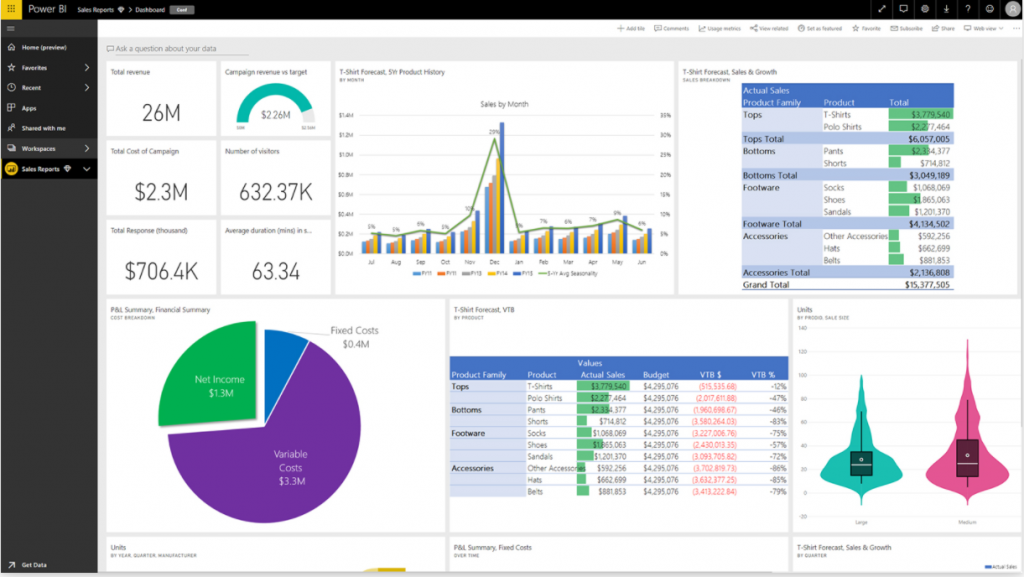 Power BI is also available on an online platform, guaranteeing its users location and time-independent data processing, querying, and sharing. Power BI features: Power BI, Power BI Desktop, and Power BI mobile app for iOS, Android, and Windows.
Reasons to choose MultiSoft​
Our company offers a complete solution in the field of corporate governance, customer relationship management and custom software development. In addition to our market leading position in Hungary, we have international channels across five continents.
Our nearly thirty years of experience, the continuous monitoring of the development of technology and the continuous training of our specialists guarantee that we can always serve our customers at the highest level, thus providing them with the opportunity for continuous development. The success of our work is proven by the recognition of multinational companies, long-term partnerships and hundreds of satisfied customers.